I have found an article in The Guardian which is by Michael Holden. He records conversations he finds interesting and funny and pairs them with funny illustrations by various artists or designers each week and descriptions of the people to set the scene, here are a few examples...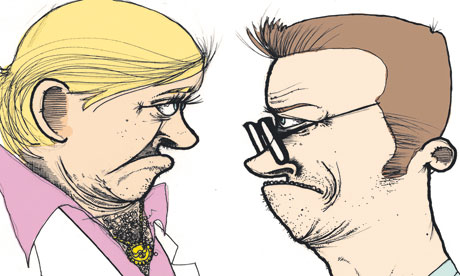 Amid the strange confederacy between people who commute together, it can seem that there are some rules which exist chiefly to be broken …
Man 1 "I saw your brother on here last week."
Man 2 "Yeah? How was he?"
Man 1 "I don't know. I er, I saw him and his wife and I turned back and sat in another carriage."
Man 2 "So you didn't have to talk to them?"
Man 1 "Exactly. I mean it's an hour and a half. If you're not in the mood for it …"
Man 2 (laughing a little) "Don't worry. I'd have done the same thing."
Man 1 "That's a relief."
Man 2 (suddenly serious) "What, telling me, or that I'd have done the same thing?"
Man 1 "Both, I guess. I dunno."
Man 2 "You either told me because you thought I might agree with you, or because you thought telling me would make you feel better."
Man 1 (unsettled by the level of inquiry) "You think I should have talked to him?"
Man 2 "Yeah, technically. But I know I wouldn't have done. You might not have talked to me, if I hadn't have seen you get on."
Man 1 (miffed) "I would!"
Man 2 "Well, you say that …"
Man 1 (distressed) "But I always talk to you!"
Man 2 "I don't know that."
Man 1 "You don't trust me?"
Man 2 "No, you're as selfish as I am. We've established that."
Man 1 "We've got something in common. That's why we talk."
Man 2 "We're arseholes."
Man 1 (nodding) "Maybe."
Having failed to visibly outrage anyone by drinking lager on the tube, the four young men sat opposite me seemed anxious to raise the stakes by talking openly about cannabis. First, though, they had a more immediate problem – one born of their initial transgression.
Man 1 (distressed) "I need a piss."
Man 2 "This isn't our stop!"
Man 1 (leaving the carriage) "I can't hold on. I'll meet you there."
Man 2 "What's up with him? He's only had, like, one pint."
Man 3 (looking at his can of lager) "I swam through my brother's sick on holiday. I thought it was coral at first – it was all in my goggles and shit. This was on the Great Barrier Reef. It's a sick country, Australia."
Man 4 "Fuck Australia!"
Man 2 (holding a bit of paper) "Make the roach nice, that was one of the first things I learned about smoking."
Man 4 "What's that?"
Man 2 (rolling it up) "It's my bus ticket, keep the white bit on the outside, you have to twist it. That way you get feedback."
Man 3 "Back in the day I used to think I was the don. I used to get bare stoned and just watch The Simpsons. Nobody knew. I was 13."
There was no reaction to this, so he upped the ante.
Man 3 "That was before I got expelled."
Man 4 "Do you wanna get off and fight?"
Man 3 "I fight Gypsies in car parks – like on that show."
Man 4 "Downgrade your status!"
With that they were off, checking as they went to see if anyone had noticed them.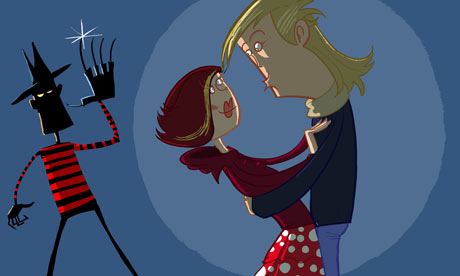 I was hiding my face in a newspaper on a train when I heard a woman say, "I remember when you were conceived." I looked up to see who was poised to deliver this revelation and saw a woman sitting opposite her daughter who was around 25 years old.
Mother (visualising) "It was freezing. Me and your dad had been to the cinema. He had to walk me home."
Daughter (visualising also, presumably with caution) "What film did you see?"
Mother (annoyed with herself) "Oh God. That thing when his hands are like knives … The Freddy thing … you know …"
She didn't.
Mother (like she'd won a quiz) "Nightmare On Elm Street!"
Daughter "Never seen it."
Mother "I hated it. Scared me. That's why he had to take me home. Not cos of the weather. I was jumpy."
Daughter (smiling) "With good reason."
Mother (like 1984 was another era entirely) "That was why you went to the cinema back then."
Daughter "To get pregnant?"
Mother "You know what I mean. We didn't go as much when you was born. I know that."
Daughter "Do you remember much about it?"
Mother "What do you mean?"
Daughter "Like, what you were wearing?"
Mother "I had a big coat."
Daughter "What about dad?"
Mother "Well he would have had a coat as well."
Daughter "That's all you remember?"
Mother "The bloke in the film, he's got a red and black jumper."
Daughter "Thanks for that."